Funded By
SportsUnited
The goal of great coaching is to guide, inspire and empower an athlete or team to achieve their full potential. A great coach, thus, should also be an exceptional leader. A leader has the ability to unify a group of players and make them committed to a single purpose.
Funded by a grant awarded by SportsUnited, a division of the U.S. Department of State's Bureau of Educational and Cultural Affairs, the Center for Sport Management has developed a program to provide leadership and coaching academies to coaches identified as leaders in their country.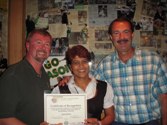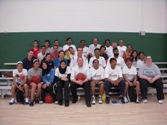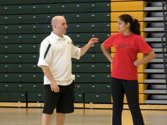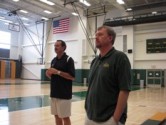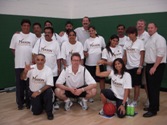 Coaching Academy - India
The Center for Sport Management, in partnership with the JD Walsh Basketball School and the Basketball Federation of India, held a 10-day Coaching Academy at Mason's Fairfax campus for 12 coaches from different parts of India. These coaches gained hands-on experience through on-court coaching clinics. They received extensive classroom instruction, exploring the organization and governance of school-based sport in the U.S., professional sport in the U.S, sport business practices, coaching foundations, ethical challenges in sport, and cultural opportunities through sport, among other topics. The Academy included prominent guest speakers, such as Charley Casserly, visits to sports facilities, such as the Verizon Center, and abundant opportunities for two-way exchanges with American coaches and us. As part of the program, the coaches obtained their American Sport Education Program (ASEP) coaching certification.
Upon returning to India, coaches from the Coaching Academy and coaches from the clinics held in India have begun to implement their own strategies, such as conducting their own clinics for children and coaches, implementing learned techniques in their administration and coaching, and forming a non-profit organization to assist disadvantaged children through sport.
Click here to view the article from George Mason University on this program.
"The fact that the State Department has a program to use sport on an international cultural exchange and development basis is recognition of sport as a cultural connection," says Dr. Robert Baker.